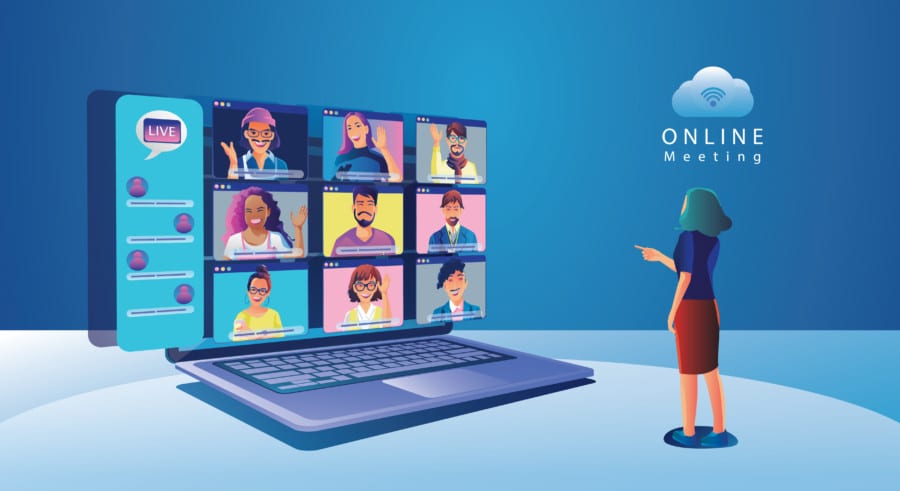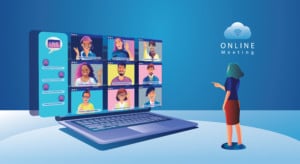 Video Camera & Meeting/Conference Backgrounds
With video meetings, conferences and video online events here to stay, it's important to consider the background image that your visitors continuously see behind you during your video session.  A good back wall together with a quality web camera, lighting and sound pickup are the key components to an excellent visitor experience or recording quality…
Typical challenges with poor video backgrounds.
Lighting Issues, shadows and glare on the camera from light fittings or natural light from windows around you.
Movement in the background eats internet bandwidth, a static image is better.
A backdrop that is not big enough to look professional and block out the rearview to the online visitor.
Digital backgrounds and wallpapers are only really effective for single person presentations or they risk breaking up the image or focusing on one presenter only.
If you are looking for a video backwall – call Parkes for a solution: 01767 603930
---
The FabriFold – Video Backdrop Solution

Why the

Fabri

Fold

makes a perfect branded Video background.
The Fabric graphic has vibrant colour rendering with virtually no light reflections and no camera glare associated with PVC or other printed background alternates.  Its a new innovative portable pop-up display, that creates a seamless wall that is very quick to erect, with stretch textile graphics perfectly suited to photo, video and conference backdrop applications.
The light block backing to the graphic stops any strong light sources from behind like windows in walls and doors.
Portable, compact and easy to store – Stretch graphics fold up
Fast tool-free assembly, the stretch graphic fits into a lip around the edge of the frame for a seamless appearance.
Graphics can be changed for different brand messages.
The fabric surface absorbs sound which helps minimises stray mic sounds and echoes
Three standard widths available: 1.5m, 2.25m and 3m.
---
See the FabriFold video

If you have any questions feel free to contact our sales team at 01767 603930 or Contact Us