Cawleys are all about engaging with large facilities managers in the London city market at the Facilities Management Expo at ExCel London this week.

As highly respected recycling experts in innovated processes to create zero waste to landfill for their clients, the CubeLock modular stand building system was the perfect solution as it professionally supports their environmental ethos as its fully reusable and reconfigurable with easy, fast tool-free build solution that the client can utilise for multiple future expos.
---
Design to delivery…
The process from stand design to delivery was simple. first, we provided full visuals, based on the actual stand size and requirements, following a consultation with the client to understand the key goals and requirements for the Facilities Management show.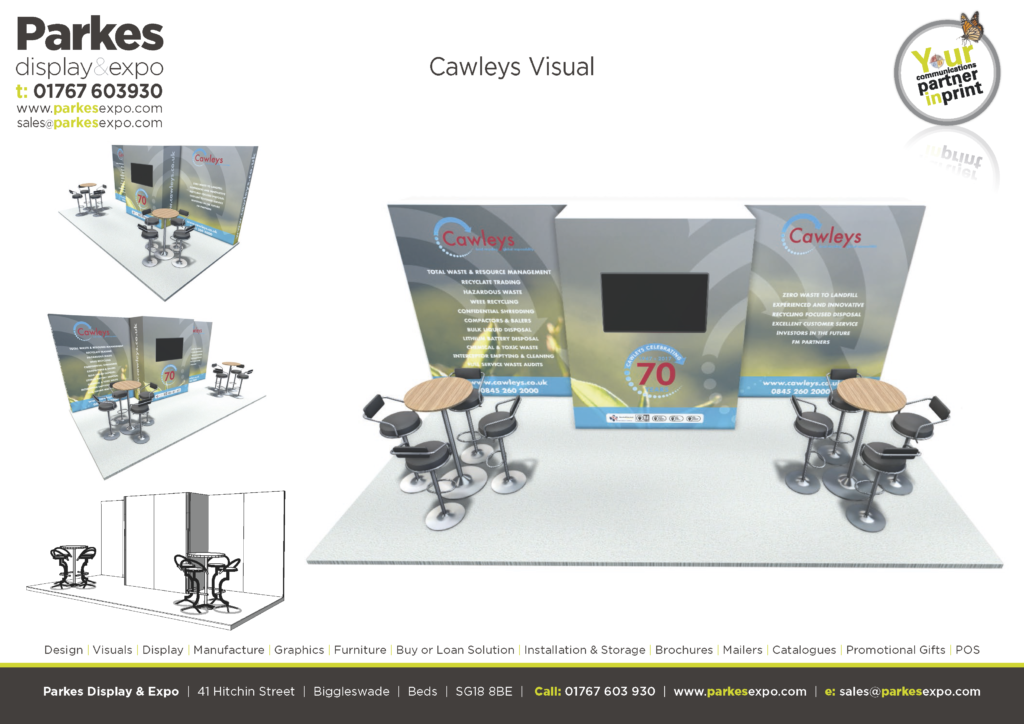 Stand design visual
Once approved, we then provided scale drawings, together with documentation for submission to the event organisers including, CMD compliance documentation including the risk assessment, method statements and details for electrical services required.
---
Manufacture, and print of seamless textile graphics
As with all stands we provide they are fully built, graphics printed and tested in the workshop prior to delivery to ensure a seamless, stress-free build up at the show, remembering all expos run to very tight buildup and breakdown schedules, this peace of mind is invaluable. 
Pre-Show stand testing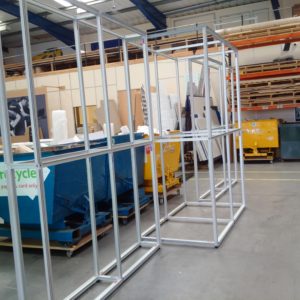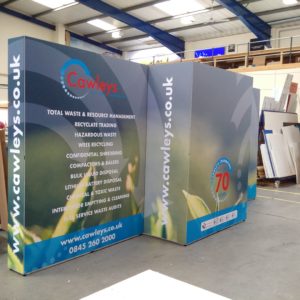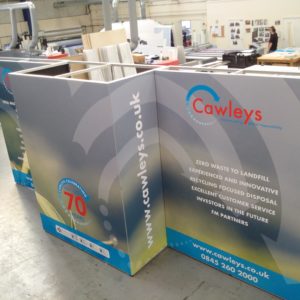 Packed for delivery in a compartmented wheeled flightcase for safe arrival and ease of transport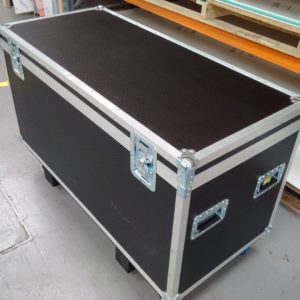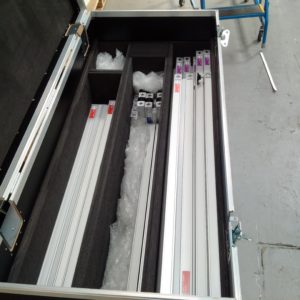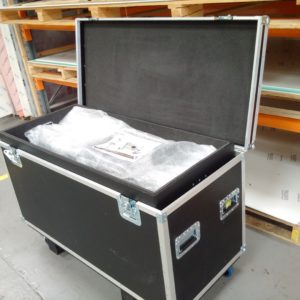 ---
Show Build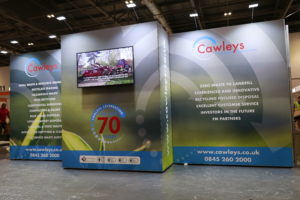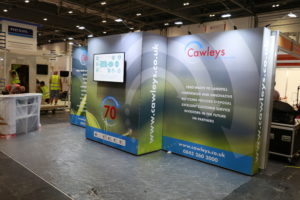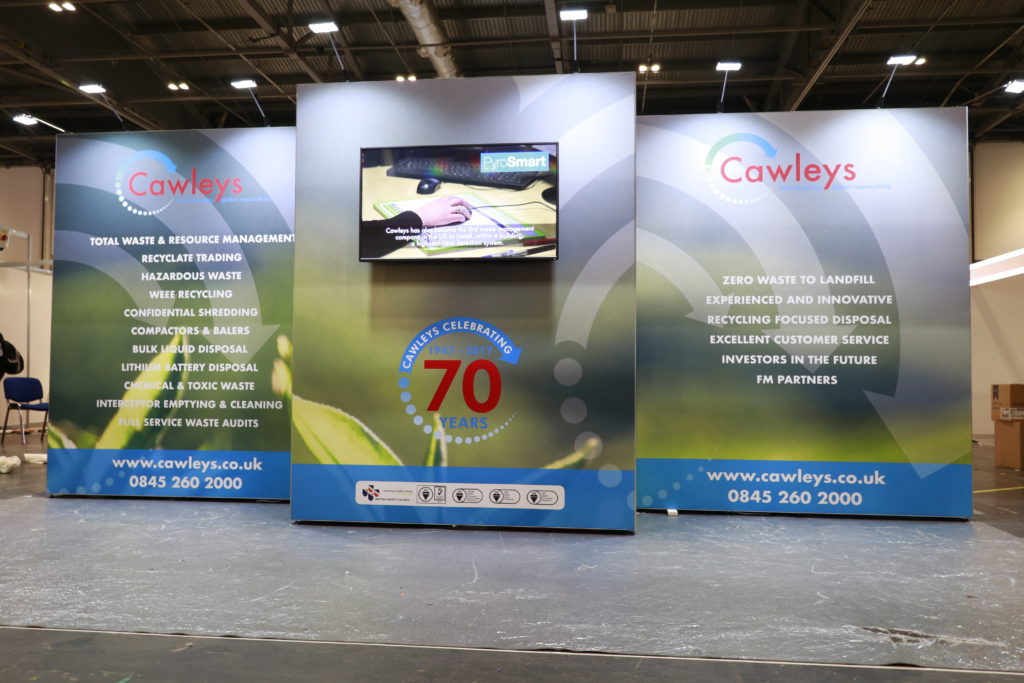 ---
First Day – Opening start to the show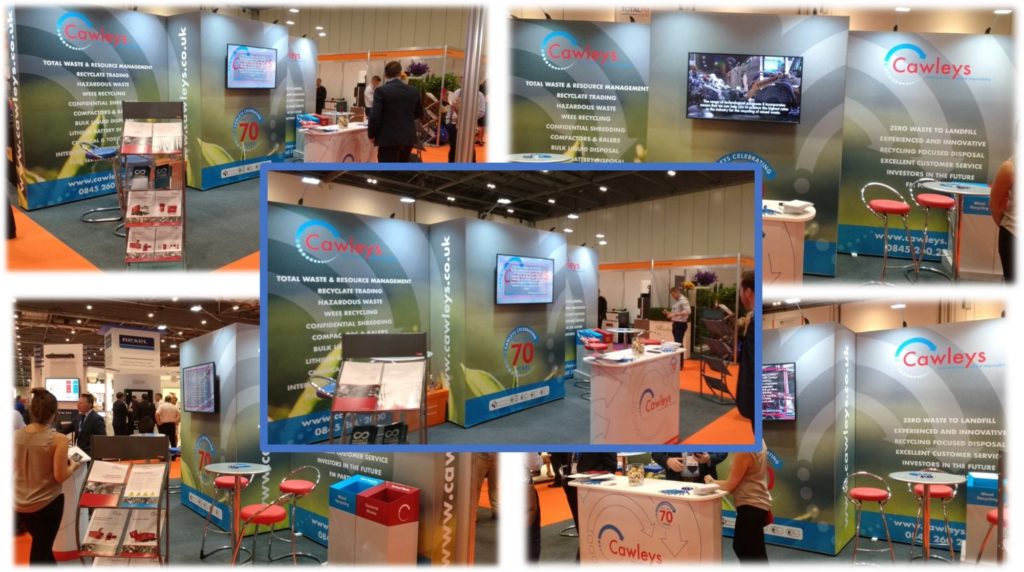 ---
Clients Testimonial
I wanted to say thank you so much for all your help with our Stand.  You have been very patient with us, flexible, co-operative and prompt in all your responses.

If you need any recommendations or testimonials then I would be delighted to provide one for you.

Brian – thank you so much for all your hard work yesterday.  The temperature was horrendous and I hope you had a relaxing evening, once you got home – and maybe a cooling beer or two!

The Stand looks fantastic – we are receiving lots of great feedback and the team are very proud to be displaying it.  We will take lots of photos over the next few days and if there are any good ones we will send them across.  Brian – could you please send to me the image you used on LinkedIn please as it's very good.

Please pass on my sincere thanks to all the team who worked on the Stand – fabulous job!