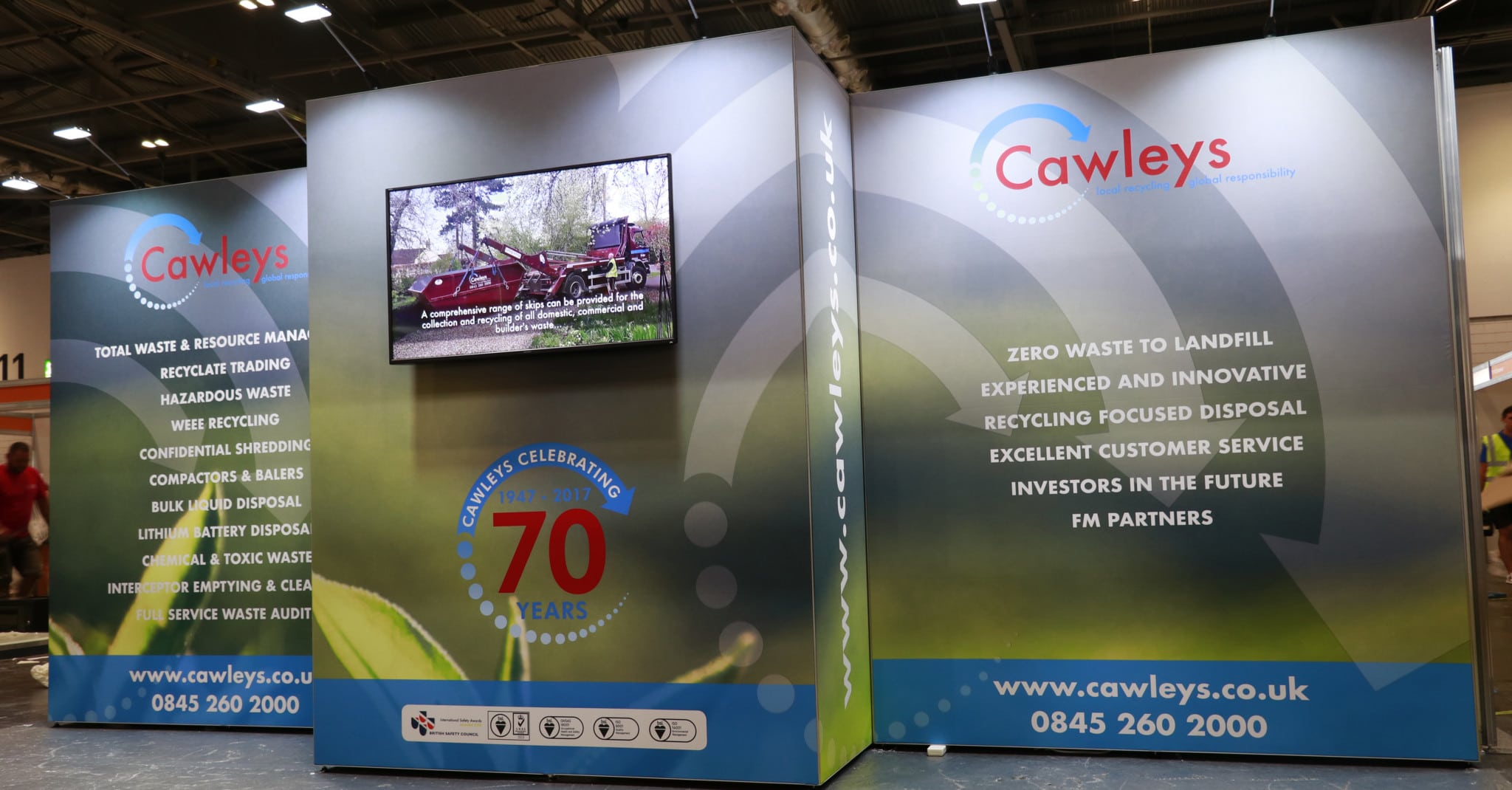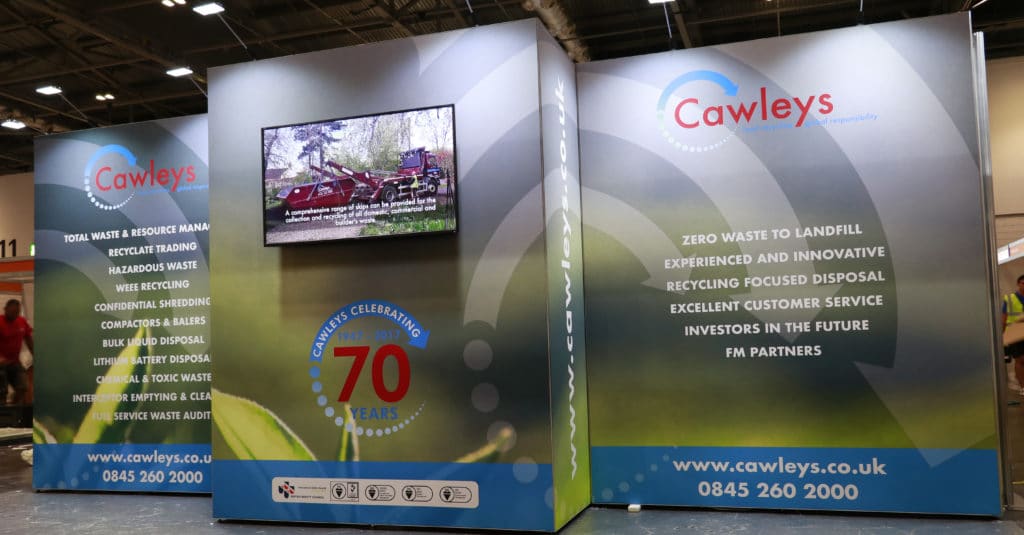 CAWLEYS IS A THIRD-GENERATION FAMILY BUSINESS WITH 70 YEARS EXPERIENCE IN THE WASTE MANAGEMENT INDUSTRY.  
They provide the latest eco-technologies for clients, including Materials Recycling Facilities, Waste to Energy and Anaerobic Digestion.  They collect, sort, treat and recycle the complete spectrum of waste and industry by-products.
Cawley's needed an exhibition stand that they could self-build and reuse for multiple shows that reflected their recycling eco values as a company.  The robust  modular CubeLock solution with reusable textile graphics suited this requirement perfectly.
Product Used – CubeLock
Client Testimonial
Additional Testimonial
"I wanted to say thank you so much for all your help with our Stand. You have been very patient with us, flexible, co-operative and prompt in all your responses. If you need any recommendations or testimonials then I would be delighted to provide one for you.
Re Training Cawleys staff at their first show,  Brian – thank you so much for all your hard work yesterday. The temperature was horrendous and I hope you had a relaxing evening, once you got home – and maybe a cooling beer or two! 
The Stand looks fantastic – we are receiving lots of great feedback and the team are very proud to be displaying it. We will take lots of photos over the next few days and if there are any good ones we will send them across. Brian – could you please send to me the image you used on LinkedIn please as it's very good. Please pass on my sincere thanks to all the team who worked on the Stand – fabulous job"
Helen Bastin, Marketing Manager