PLANTworX Show June 2017
Our client SITESTAK booked a summer event at PLANTworX show this week, to be greeted on arrival with heavy rain, high wind and ankle deep mud!
Great visual impact and visitor success, despite rain and ankle deep mud…paths at the PLANTworX show…
Thankfully, the sun shone on the 2nd day of this outdoor construction equipment show and the gazebo and flags we supplied looked great with the vibrant SiteStak branded colours, and the client has secured some exciting visitor interest and valuable sales leads in the construction industry.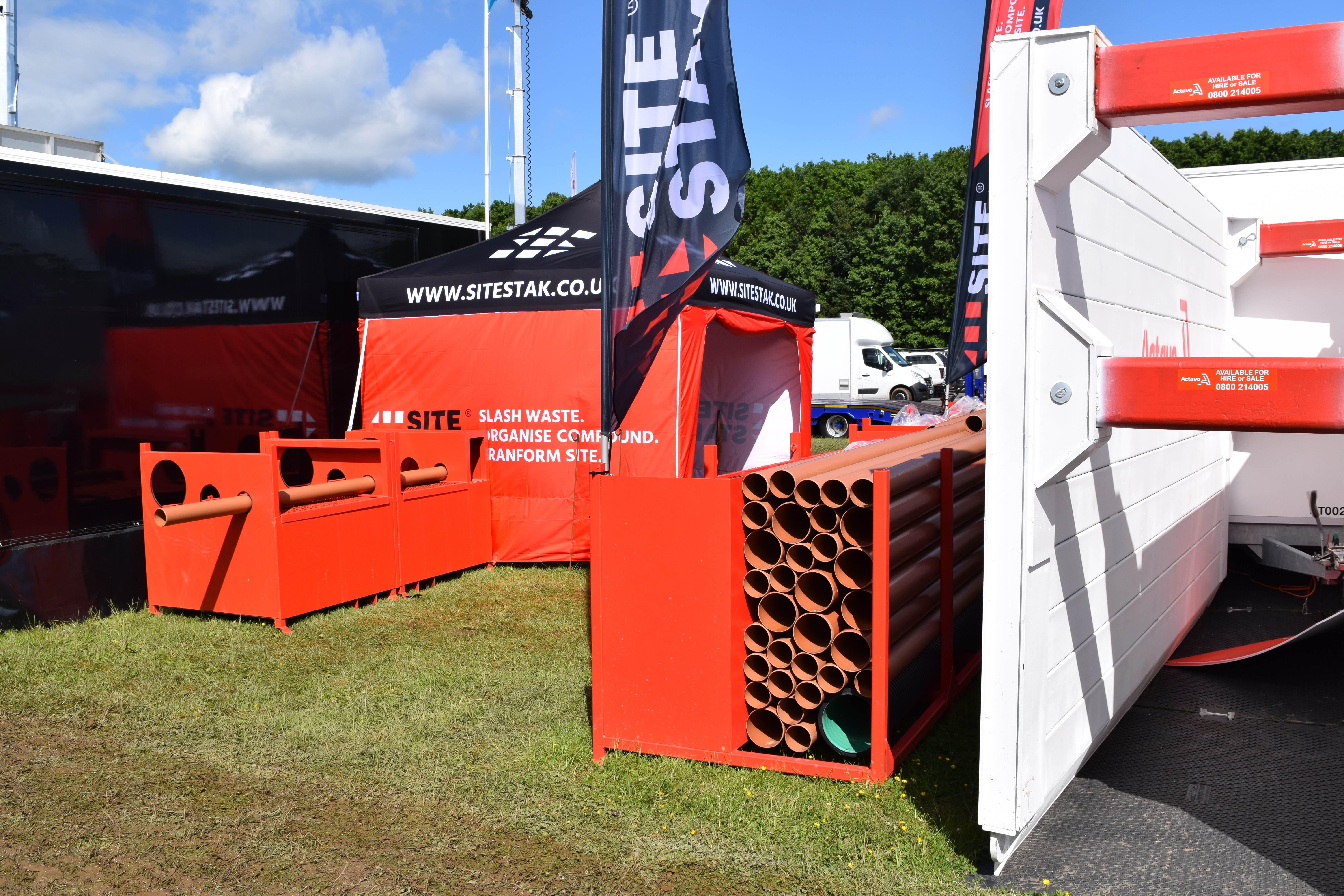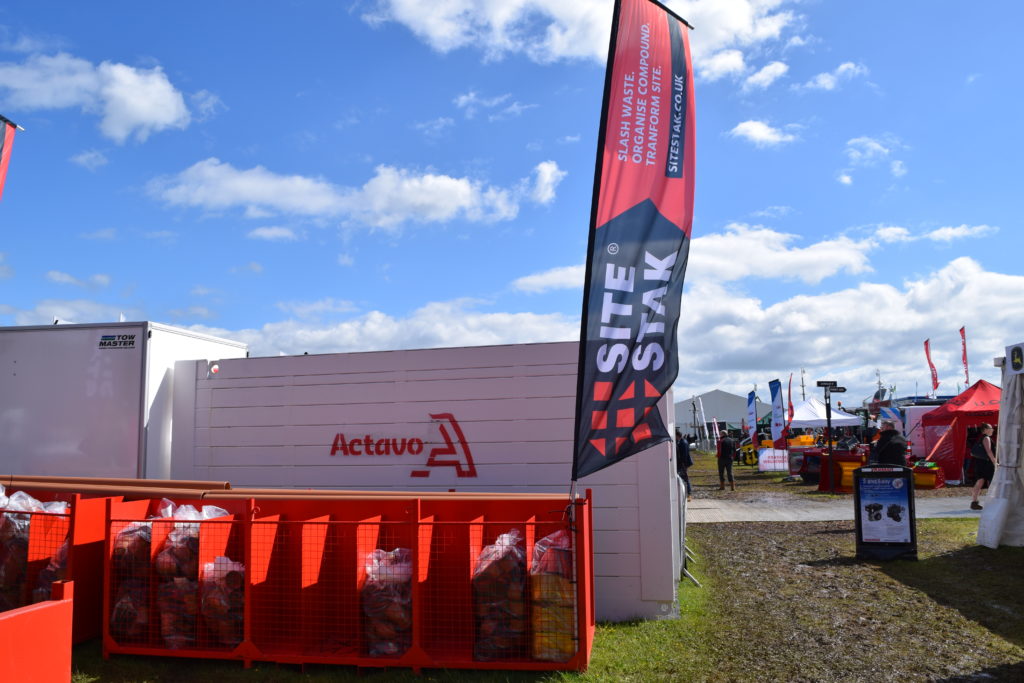 Need outdoor event displays, flags, gazebos, pavement signs or banners?  
Call the friendly advisors and experts on 01767 603930 or email sales@parkesexpo.com.